In this first episode of the PITCHABILITIES Podcast, we discuss what it means to "trust the process." Often players are told to trust the process, but do they even know what that process is? Or what it should look like? When I first started training players I would get asked how I develop players and it led me to create such a process. And even a program – Dynamic Velocity. We will cover all of this and get into what I believe are the main areas of pitching development – what we call PITCHABILITIES.
In this episode you will learn:
Details around the four phases of our player development process (pictured below):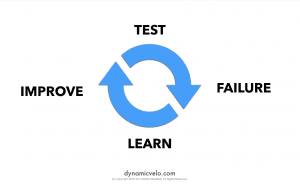 How the areas of pitching development we refer to as PITCHABILITIES was coined and these four levels of PITCHABILITIES:
Foundational
Core
Advanced
Elite
We hope you enjoy and please do us a favor – go to iTunes and rate the podcast!
Podcast: Play in new window | Download
Subscribe: RSS